JANUARY 16th, 2015 : SOLO'S WISHES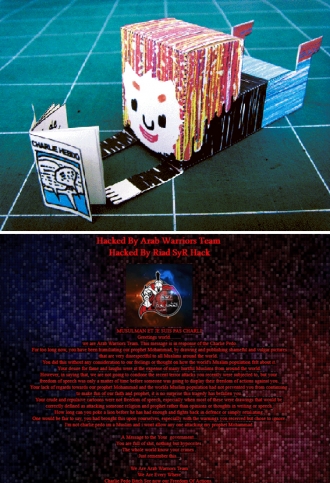 It's difficult to send you wishes after these black days ...
We had already made a papertoy
to celebrate with you Publishing and year 2015.
And it happened what everyone knows.
Then, rather than to put a book in the little
reader's hands we put Charlie Hebdo.
Kind regards and nice readings...
See you soon !
Geneviève Hergott, Jean Bescós and solo ma non troppo
 
(Our site has been pirated by fundamentalists - as approximately
one thousand other French sites these days -
but it was quickly repaired, thank you Christophe!)