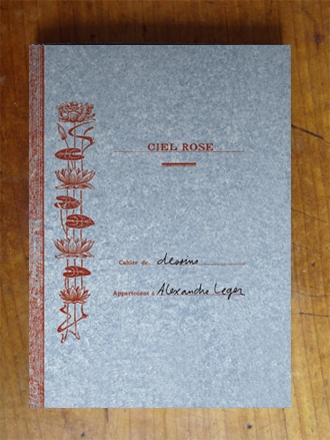 These poem-drawings by Alexandre Leger (three series from 2013-2015) are the result of the convergence of several practices in his work :
The first is the daily collection of crossword solutions, and the writing of poems, coming from these solutions.
In parallel, Leger collects notebooks, most often school exercise books, in which he selects certain pages.
Next comes the drawing, which brings together the first two practices.
Once the crossword has been stuck on to the page, words from it are drawn and certain elements of the page are selected, used or hidden.
The completed image thus crystallises this range of gestures, marking the ritualistic character of the artist's practice.
> 14 x 19,5 cm
> 136 pages in colour, cover printed on both sides
> 500 copies, digital printing
> ISBN 978-2-919289-29-5
> co-edition Galerie Bernard Jordan / Paris-Berlin-Zurich