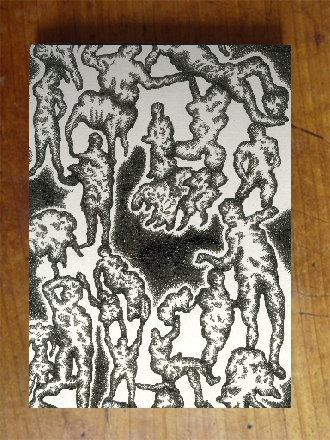 Hunger for drawing tirelessly.
Fire that livens up the hand, the eyes.
Blood that draws on the paper.
The title HUNGER FIRE BLOOD is taken from a poem by Tristan Tzara.
As the poet who used to create poems with words drawn from his hat, Chloé Poizat tries to draw with this very freedom; without any grammar, spelling or syntax barriers.
The artist has gathered in this book a hundred or so pieces of work, realized between 2008 and 2017, chosen among drawing books, loose sheets of paper, series-whether completed or still in progress- or some 'lab' drawings as she calls them. They show what underlies her whole work: disappearance, metamorphosis and illusion. They also mirror her taste for Outsider Art, spiritualist and automatic drawing.
> 14 x 19,5 cm
> 136 pages in colour
> 200 copies, digital printing
> isbn 978-2-919289-41-7