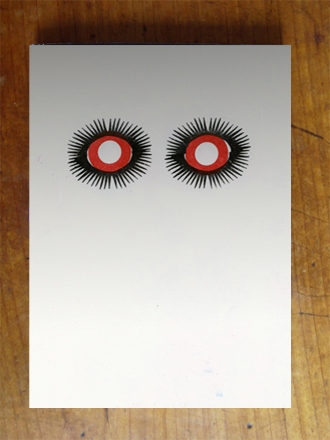 137 drawings realized with rubber stamps and collected in a book which speaks to us about absurd, fury and humor, violence,
love, tears and blood, solitude, cinema, animals and foods maybe, about death, about infinite repetition.
No. body, where we understand "nobody" and where we read "without body", crossed by absurd, enjoyment and melancholy.
> 14 x 19,5 cm
> 136 pages in colour, cover printed on both sides
> 150 copies, digital printing
> ISBN 978-2-919289-17-2
be patient : a new volume is planned for November, 2014...